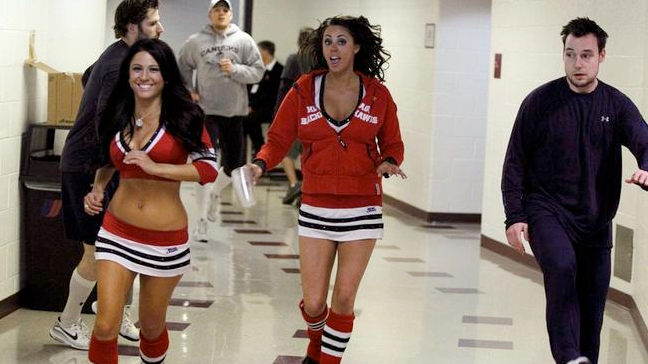 From the
Kurtenblog
. I know some people will say he's havin' a peek, as it were, but in truth, that's the same look I get while watching episodes of Say Yes to the Dress with my wife. It's
bemusement
. Frankly, I think Welly is more concerned with what sort of bronzer they're using.
God knows he could use some
. Even Sami Salo thinks he's pale. But seriously, folks, he's not interested. I've seen him give more ravenous looks to
plates of spaghetti
. Plus, I've heard he only dates lifeguards.